Branded mugs are a fun yet practical way to promote your business and they are the perfect marketing tool for businesses in any industry.
With the increased awareness of the environment and the impact of single use plastics never greater, branded mugs provide a great opportunity to gift your clients with a guilt-free product that they will keep and use time and time again.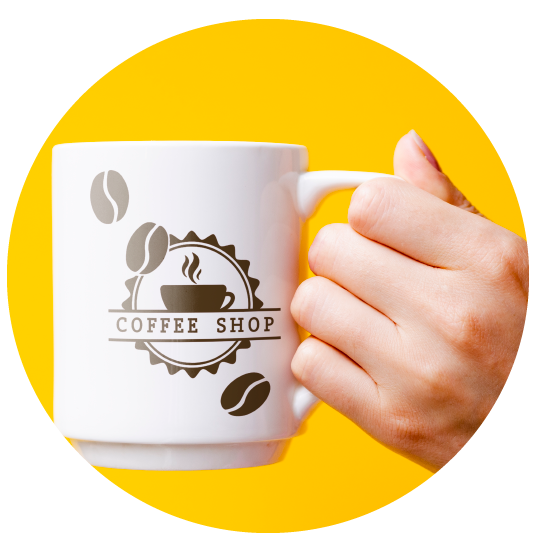 Looking For Branded Mugs?
We include elements of your branding, such as your company name, logo and brand colours along with contact details to provide the recipient with a constant reminder of you and give them a simple and easy way for them to get in touch.
This means that when they require your services in the future, your name will be the first that springs to mind, and your contact details will be right in front of them.
East Midlands Print Experts.
Our comprehensive print solutions encompass all aspects of design and print; from initial design concepts, right through to delivering the final printed product.
At Kanda Print, we offer sample proofs at every stage of the project, so you can rest assured that the finished product will not only meet but exceed your expectations.
With our wealth of experience in the design and print industry, we always listen to our customers' requirements and take great pride and dedication in producing the best possible work for them.