One place to get your custom packaging. 
We understand every project requires unique printing consideration and structural insight. We will work closely with you to create custom printed packaging solutions to help your brand stand out from the crowd.
At Kanda Print we provide bespoke packaging design, sampling, printing and manufacturing services to deliver quality packaging to suit your needs.
Cartons, boxes, sleeves, SRP's whatever your packaging needs, we will guide you carefully through the various options and choices available to best achieve the packaging you require.
We provide a large range of print, structural and finishing options including lamination, varnishing, embossing, foiling and window patching.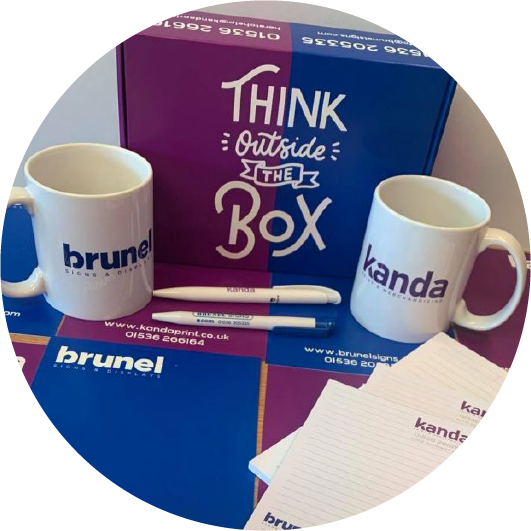 CAD Engineering
When we design our packaging, it is important to us that our clients can visualise and understand what the end product will look like.
With CAD Engineering, we can do just that!
Our specialist CAD team design the right carton for your company no matter the design!
Sample & Proofing
We are proud to offer a sampling and proofing service to our clients. Mocking up the work gives both us and the client the opportunity to visualise the end product ensuring the best product possible.
East Midlands Print Experts.
Our comprehensive print solutions encompass all aspects of design and print; from initial design concepts, right through to delivering the final printed product.
At Kanda Print, we offer sample proofs at every stage of the project, so you can rest assured that the finished product will not only meet but exceed your expectations.
With our wealth of experience in the design and print industry, we always listen to our customers' requirements and take great pride and dedication in producing the best possible work for them.