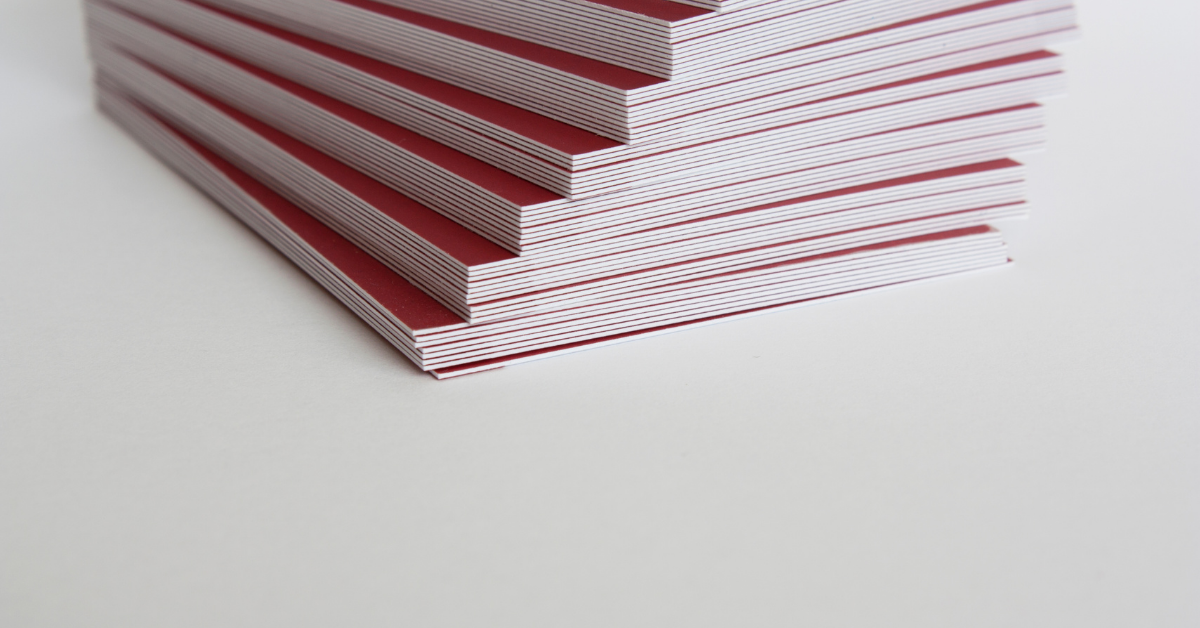 5 Unique Business Card Concepts That Will Get You Noticed
If you are a proud business owner, then handing out your business cards to others has been standard practice since you first started out. However, if you want to make sure you are remembered, then you will need to opt for a business card design that is a little bit different.
Let's take a look at some business card designs that will guarantee you stand out from the crowd.
An 'Out There' Shape
When you think of the average business card, what shape comes to mind? More than likely a rectangle, and maybe at a push a square… However, there is no business card rule book that says business cards must be these shapes.
Demonstrate that you are comfortable thinking outside of the box by opting for a round, hexagonal or maybe even triangular business card. The possibilities really are endless.
The 'Eco-Friendly' Option
Go 'green' with 100% recycled paper or cotton business cards that are both biodegradable and environmentally friendly. Using recycled paper or cotton as your business card base will not only show you care about the planet, but it will also add a 'rustic' look (and feel) to the design.
Transparent
For a business card that is both unique and durable, you can't beat a transparent plastic business card. Transparent business cards also come to life when they are held up to the light, for that little bit extra 'something'.
Pop Out
Add an element of surprise with a 'pop out' that appears when the business card is opened. Whether this is a picture of yourself, one of your products or your logo, the surprise of having something 'pop out' will guarantee you're remembered.
The Functional Business Card
What's better than receiving a free business card? Receiving a business card that's free AND serves a purpose!
Although functional business cards can be a little on the pricier side, if you're willing to invest, they're a great way to set yourself apart from the competition.
Some great functional business card examples we have seen include a bottle opener, a comb and a ruler.
So, there you have it… Business cards don't have to be boring – especially your own!
Looking for a new business card style?
Our custom printed business cards have always been a big hit with our customers, and we take as much pride in designing and printing them as you will take in handing them out.
Back to blog