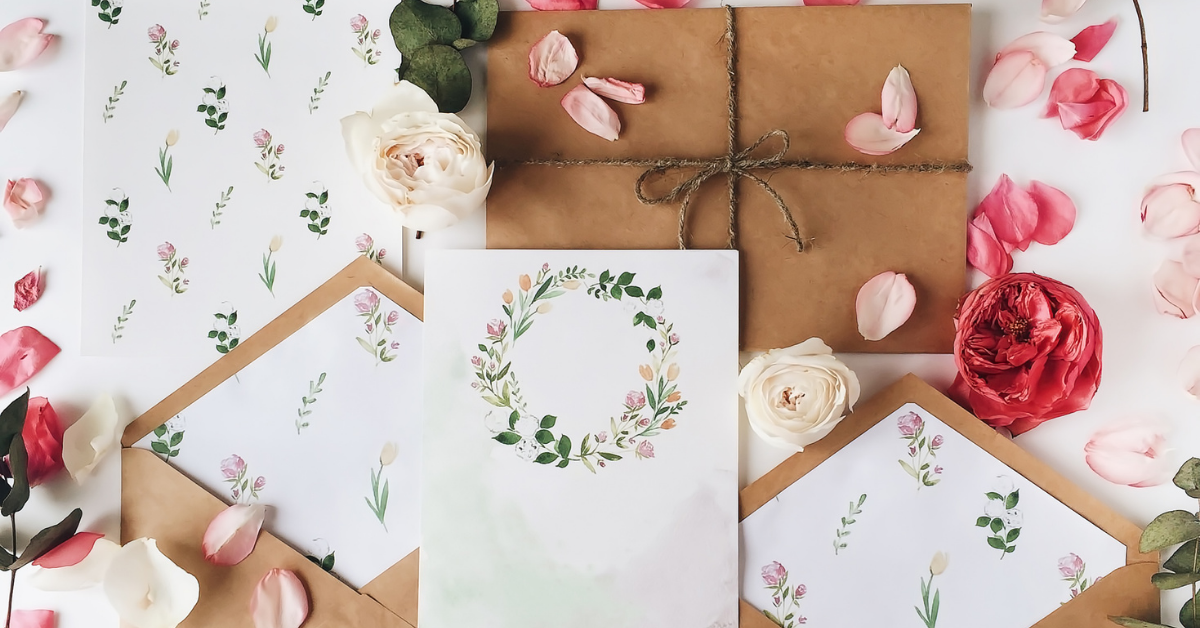 Wedding Stationery Making A Comeback In 2021
Weddings have been on pause since the start of 2020. But thanks to the rollout of the vaccine and the success of the various lockdowns, weddings are back on for summer 2021!
Here's your guide to the wedding stationery you need for a successful post COVID wedding this summer.
Save The Date Cards
You might need a few of these (just in case things change again). 'Save the date' cards are just a small note to let people know when you're getting married.
If you want to maximise your chances of people remembering the date, print them as fridge magnets. No excuses then!
Invitations
Arguably the most important item of wedding stationery; the invitation tells your guests whether they're invited to the reception, wedding breakfast, evening reception, or all three.
Your invitations will also need to include a copy of the menu, so your guests can choose their meal options for the day.
The Table Plan
The table plan will be one of the last things you need to put together and print, as people will be swapping and changing up until the very last minute, so don't worry about this too much until the very end.
Remember, the table plan will need to be printed on A1 paper so it's big enough to be placed on an easel for all to see.
Wedding Table Names Or Numbers
People love to give their tables names. This could be as simple as the holiday destinations you have travelled to as a couple, or as 'out there' as your favourite EastEnders characters.
Place Cards
There's nothing worse that guests squabbling over who sits next to who during a wedding breakfast. So to avoid any chaos on the big day, devise a seating plan and print place cards in advance.
Thank You Cards
A little 'thank you' goes a long way. Thank your guests and the people that sent gifts by sending a little 'thank you' note after the big day. Maybe even add a photo of the big day for good measure.
Top Tip
Come up with an overarching 'style' for your stationery and make sure each item follows the same look and feel. Not so much that they all look exactly the same, but just enough for them to be in keeping with one another.
Looking for bespoke stationery for your 2021 wedding?
We design, print AND deliver custom wedding stationery. Get in touch with a member of our team to discuss your big day, today.
Back to blog