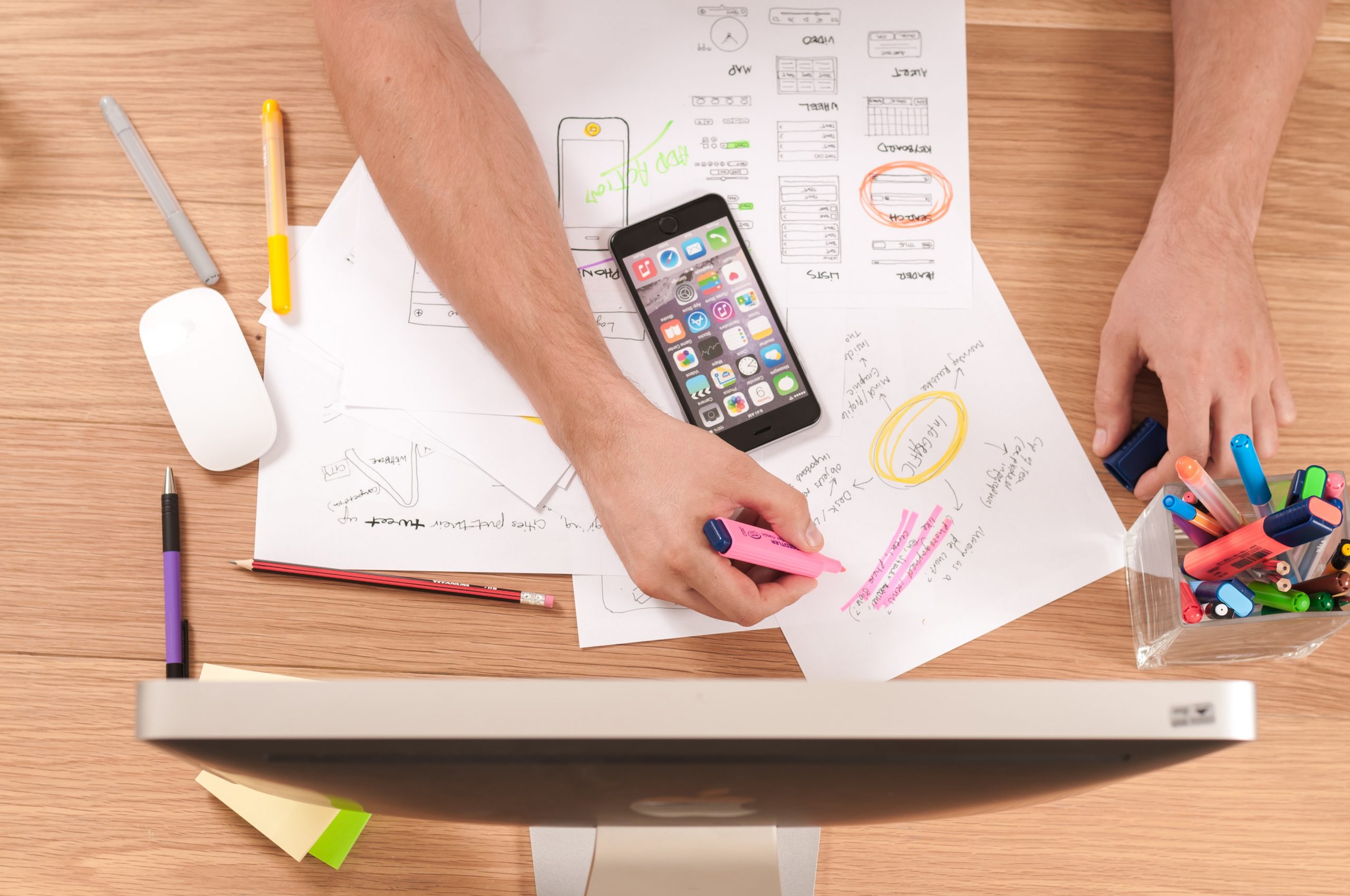 How Print and Digital Marketing Can Work In Unison
It's easy to see Print and Digital Marketing as two separate things – after all, one is offline and the other online, right?
Wrong!
If you're not using your Print and Promotional Items to complement your Online and Digital Marketing, then you're missing out on a beautiful friendship!
So let's take a look at just 5 ways you can use your print and offline assets & your online and digital marketing to make sure that your business can benefit from the amalgamation of both.
Use QR codes on your printed brochures
A QR code is an image that can be scanned by most modern smartphones, directing the user to a URL of your choice.
By adding a QR code to your print collateral, you can harness the effectiveness of print marketing, and also the simplicity of digital processes.
You can use QR codes in your print marketing campaigns to direct people to a sign-up form, link them to a website or send them to your social media profiles.
Use trackable shortlinks in your Printed Leaflets
It is notoriously difficult to judge the success of a printed leaflet campaign if the intended result is not exactly defined. Did the people you sent your leaflets to in Kettering visit your website? Did the mailshot you did in Leicester work to get people to sign up to your mailing list? Has the leaflet drop you did to 500 businesses still generated results 3 months down the line?
By creating specific pages on your website, then defining and tracking specific shortlinks to use on your printed collateral, you can tell at a glance how many people from each campaign you run actually went on to engage with you online.
Send out Print Vouchers for your Online Shop
Printed vouchers that can be used either on or offline are a great way to boost sales. A voucher code that can be used online is the perfect incentive to get people to look at your website. Don't forget to use strong Calls To Action to get them to sign up to your mailing list, follow you on social media or create a shopping account.
Use Printed Postcards to boost your Email Marketing
There's an old marketing adage that says a person needs to see your branding at least 8 times before they will think of buying from you. While that's not the case so much these days, hitting potential clients on more than one front is never a bad thing when it comes to marketing.
Timing an email campaign to hit your prospects at exactly the same time your postcards or leaflets hit letterboxes means that you hit people on two fronts at the same time. Add into that a well-run remarketing campaign on Google PPC and Facebook, and they may just do business with you to stop seeing you everywhere!
Use Printed Leaflets to gain Online Reviews
When a customer buys from you, the chances are that you have to produce a printed invoice or receipt, or send out a physical product. Including a leaflet or item on the invoice that encourages them to give you a review on Google or Facebook, or a testimonial on LinkedIn could be the nudge that they need.
As you can see, while both print and digital marketing work well on their own, putting them together can lead to an all-round marketing strategy with sky-high results!
If you'd like to know more about how your printed and digital marketing can work in unison, get in touch now!
Back to blog